The Primary Care Directory (the Directory) is a web-based electronic database containing practice information and professional qualification of primary care providers in the community to facilitate the public to search for suitable primary care doctors, dentists and Chinese medicine practitioners (CMPs).
Registered doctors, dentists and practising CMPs in Hong Kong who are committed to providing directly accessible, comprehensive, continuing, co-ordinated and person-centred primary care services, are eligible for enrolment in the Directory.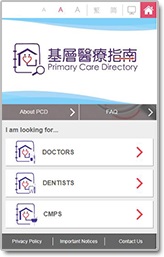 Please refer to other information as follow: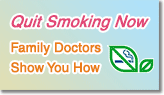 Please click here to find a family doctor to help you quit smoking.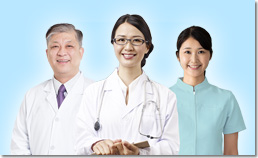 Information for Healthcare Professionals
Online demonstration for the Directory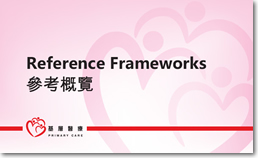 Reference Frameworks for primary healthcare professionals